Batteries are used in many different types of emergency and electronic equipment, including Uninterruptible Power Systems, Telecommunications switchgear, Radiation and Oncology Treatment machines, Emergency Lighting Systems and Fire and Security Alarm Systems. Today's equipment and your business relies more and more on batteries to maintain key business elements.
UniPower LLC offers the best price for most of our batteries. We carry all major UPS battery brands including East Penn/Deka, EnerSys and C&D Technologies. We also provide installation, service, and disposal of old batteries. Simply call or select to request a quote on our website and provide our sales associates with the details for your project.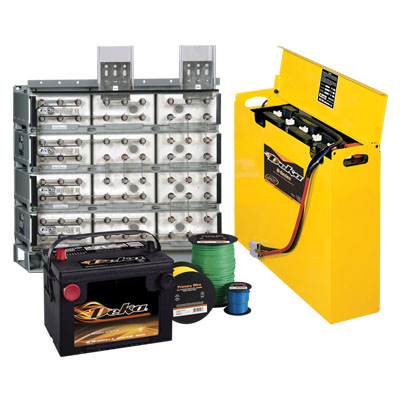 POWER EMERGENCY? No Problem! We are here to help 24/7/365!
To find out why 90% of all system maintenance is focused on batteries, you can contact us online or call us at 888-822-4767.
"Powered for Peace of Mind!"