Our Story
Unipower LLC was developed when married "power" couple and working professional team Jenn and Matthew McDevitt and their entrepreneurial spirits decided to build a UPS company from the ground up.
When the two decided to start a family, they decided to begin another journey into the UPS business. Using their knowledge of computer and electrical engineering, they had the opportunity to combine their interests and grow their business with the experience they gained over the years in UPS power systems and services.
In the beginning, Matt was working for a UPS company as a service engineer. He excelled by repairing power supply equipment locally and nationwide, spanning as far as the Caribbean to take on service management jobs. He now specializes in all aspects of UPS systems from sales, to services and repair.
With Jen's service and electronics background and Matt's hands on field experience, they made their dreams for the company come to fruition. Their first location was in Easton Pennsylvania's old downtown creamery building. Although the building was temporarily sufficient, it didn't take too much time for the partners to realize they needed to prepare for expansion.
Now, Unipower LLC has multiple locations in the Tri-State area and continues to grow nationwide.
As the President, Founder, Owner, and General Manager of UniPower LLC, Jennifer has been a balanced asset to our growing company. She received her Bachelor of Science in Electrical Engineering degree from Rutgers University, served as an officer of IEEE and was a member of the Society of Women Engineers (SWE). She has over 30 years of experience in electronics repairs, nationwide technical service and support, quality control, marketing, finance, and human resources management. Jennifer was born in Japan to Taiwanese parents and came to The United States when she was 12 years old. She is a mom of four girls, volunteers as the director of children's ministries at the church where she attends and has a passion for helping people. Her servant styled leadership has enabled UniPower LLC to grow while maintaining its personal touch.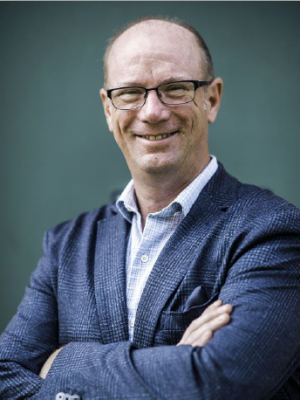 Founder, Owner, and Vice President of the Company, Matt was introduced to and developed a passion for the world of electronics and computers at an early age, having written his first programs and built his first electronic devices in the 1970's. He went on to study computer engineering at Drexel University, and has remained passionate about his work, delving deep into the power electronics, stored energy and mission critical power industries. During his 30+ years of experience, Matt has travelled all over the world for clients who demand high reliability solutions and excellence in client care. Through his strong skills in field service management, customer support, equipment repair/maintenance and systems training, Matt has been instrumental in developing the company into the "powerhouse" it is today. He is married to Jennifer McDevitt, father to their four girls and is an active elder in their local church, holding leadership positions in various ministries.
To learn more about how you can improve your equipment's performance and reliability, minimize total cost of ownership and spend less time worrying about your power infrastructure, contact us online or call us at 888-822-4767.
"Powered for Peace of Mind!"