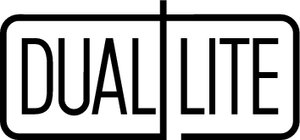 Setting the standard for excellence with the broadest selection of commercial and industrial life safety products anywhere. Innovative emergency lighting products. Self-diagnostic Spectron® units. Aesthetically pleasing, energy-saving exit signs. Rugged, hostile environment equipment. Feature-packed AC inverter power systems. But Dual-Lite's product diversity is just the beginning.
From concept to carton, we build reliability into every product we make to assure the long service life and trouble-free operation the industry has come to expect from Dual-Lite. Just as they've come to expect our value-added support programs and nationwide authorized service network.
In short, we're more than a supplier of industry leading products. We're also working hard to enhance reliability, broaden our support services and assure total customer satisfaction.
POWER EMERGENCY? No Problem! We are here to help 24/7/365!
To find out more about how UniPower LLC and Dual Lite is right for the job, you can contact us online or call us at 888-822-4767.
"Powered for Peace of Mind!"